Long awaited blogging... lol
So, not much has really been going on in the neighborhood besides
Pompilio's
food always making me hungry when I go out the door.
Had BK for breakfast... Sat there and enjoyed company with MIL and Granny. Then I came back home and I cleaned house today... well not to my whole liking but I would need a few days to do that... and Travis would have to be home otherwise, I'd toss things that he might need!
Hmmm, Bro. Owens is supposed to be preaching tonight.... It should be great... I am not sure if I will be hearing him or not... It all depends if we have Children's Church or not. I am really hoping not. I don't have anything planned for it. Haha.
I think Travis and I finally came to the agreement to TTC Numero Uno. Which makes me happy cause we both do want a bambino! Should be fun even if it could take awhile! *grin*
Ohhh, this has nothing to do with the above. But, while coming off of work a few days ago, I saw this.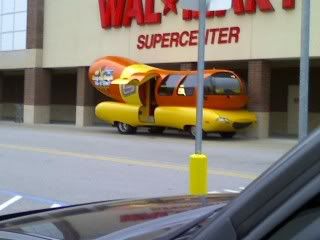 Yes, the Oscar Meyer Hot Dog! I guess they are going around the country to get kids to sing the song.. and those kids could win big.
Here is a recent picture of my husband and I... this was taken one night after church at Gold Star. Mmmm Chili!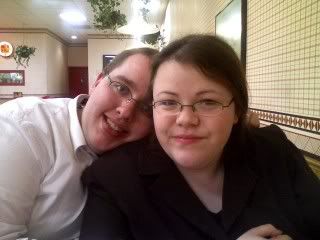 *dreamy sign*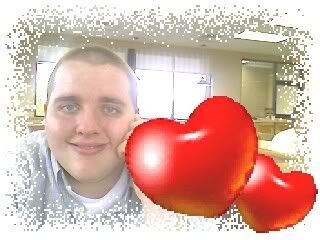 My Handsome Hubby! He is great!
Citi is supposed to be calling me back soon.. They called the other day and I have tried to call the lady in Human Resources but she is out of her office this week because of the holidays. I guess... I keep getting her answering machine. And I don't like it! LOL I wanted to give a two weeks notice to Walmart.. but I guess I won't be because she hasn't gotten back with me. I will be giving a one week notice. It should be alright because Robyn and Rachel are back working at Walmart as CSS.. so I won't be making it that impossible for the company when I do leave.
Okay well that is all for now...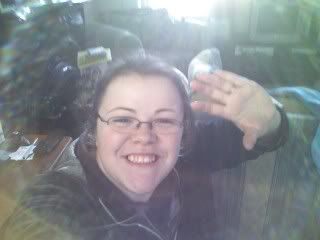 Byebye.