Hey everyone. Sorry it has been over a couple of weeks since I last blogged! I am gonna try to get better. I promise. I need to better a lot of things!
Here are Winter Retreat pictures as promised. (No particular order... trying to save a little time in this process.) This is half though... These are from my camera phone. The others will be from the digital camera.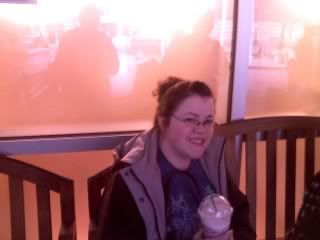 Me with the Strawberries n creme frapp sitting outside of the Marriott waiting on valet so we could leave Winter Retreat 2008 :(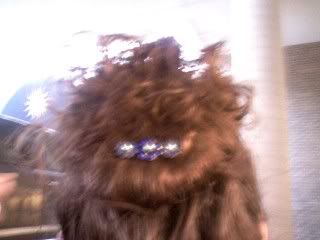 My Hair. Tiffhanie did it.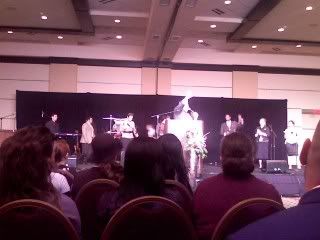 . Maroney. Not a good picture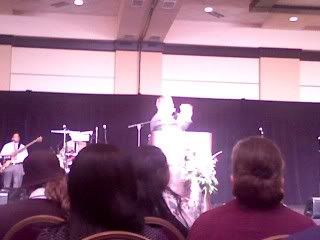 of Bro. Maroney. You can kinda tell.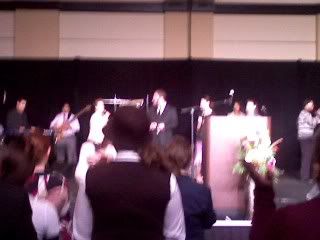 Praise Team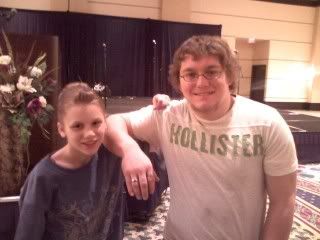 and Sammi (Bubba is a friend from Bro. Maroney's church)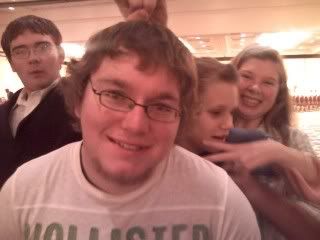 , Ronnie, Amber (all from Bro. Maroney's church) and Sammi.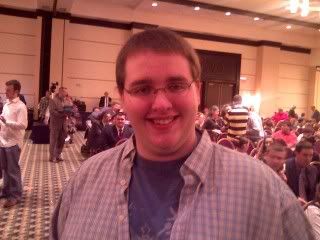 My Wonderful Hubby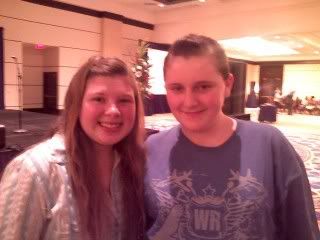 Taylor and Amber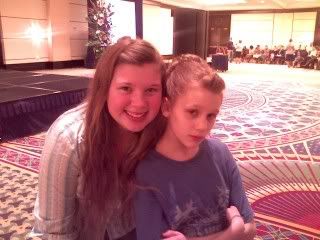 Sammi and Amber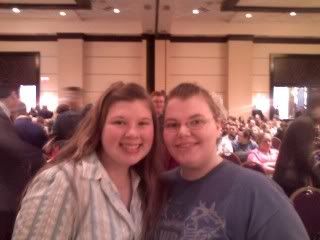 Tiffhanie and Amber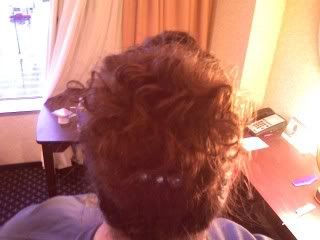 My Hair on Saturday again :) Loved it.



If you haven't noticed, everyone that went down with us wore their Winter Retreat shirt on Saturday.

Well, not alot is happening. We went to Eminence for a rally a few nights back. It was great. Bro. Gally preached and he did a fabulous job. I loved it. Here are some pictures and a video ;) We went to Steak N Shake afterwards.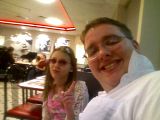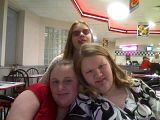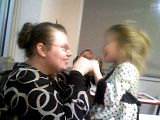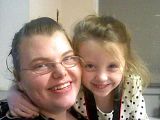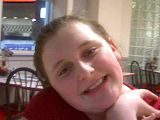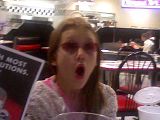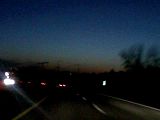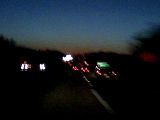 So, I am still on Jury Duty. I actually got called in a while back... and it was okay. I wanted to be the one that was picked but instead they sent me and 35 others home after 2 hours. Oh well. It was a case having to do with marijuana being trafficed within 100 feet of a school. Thought it would be interesting to sit through that trial. I am not sure if I like the idea of figuring out if they are guilty or not... but I know I could do. I could listen to the case and decide. Gotta call in about 3 hours and see if my juror's number is up for tomorrow and if so call Walmart and let them know.
Guess what happened last night? After Church. We were headed to Florence to go to Cheddars and eat. Yes, we travel to Florence after church all the time just to go eat... haha... Anyways, we are on 275 and headed that way... We notice someone on our bumper and it seems like they were tailgating us... and wouldn't get off so of course we are gonna speed up a little... All of a sudden the lights turn on. Blue Red... No Sirens.. .thankfully.. That would have hurt my ears, I am sure. So we pull off to the side of the road... Both of us pleaded the Blood of Jesus because it is not the first time Travis has gotten pulled over. It is however the first time he got pulled over in Kentucky. So, the officer gets out of his car and comes to the window, we give him registration, licenses and insurance. He asked for my license too... I thought that was weird... We continue to plead the blood while he is back at his car... He comes back with just a warning. PRAISE GOD. He said to Travis, "Watch your speed, man. You were going way to fast." Or something to that effect. We believe that he couldn't give us a ticket because he was driving and wasn't sitting anywhere to get an accurate account of how far over the speed limit we were going. However, when we he came to the car after just pulling us over... He said were going 78 in a 65mph zone. Travis said that he couldn't have been... Neither of us had paid attention to how fast.. the last time I noticed we were only going 70. Not Us! you say... Not a minister and his wife... Yes, my friend, we make mistakes too... When you pray, plead the Blood for us, will you!